Tag: 'brazil IN'
Thursday, February 7th, 2013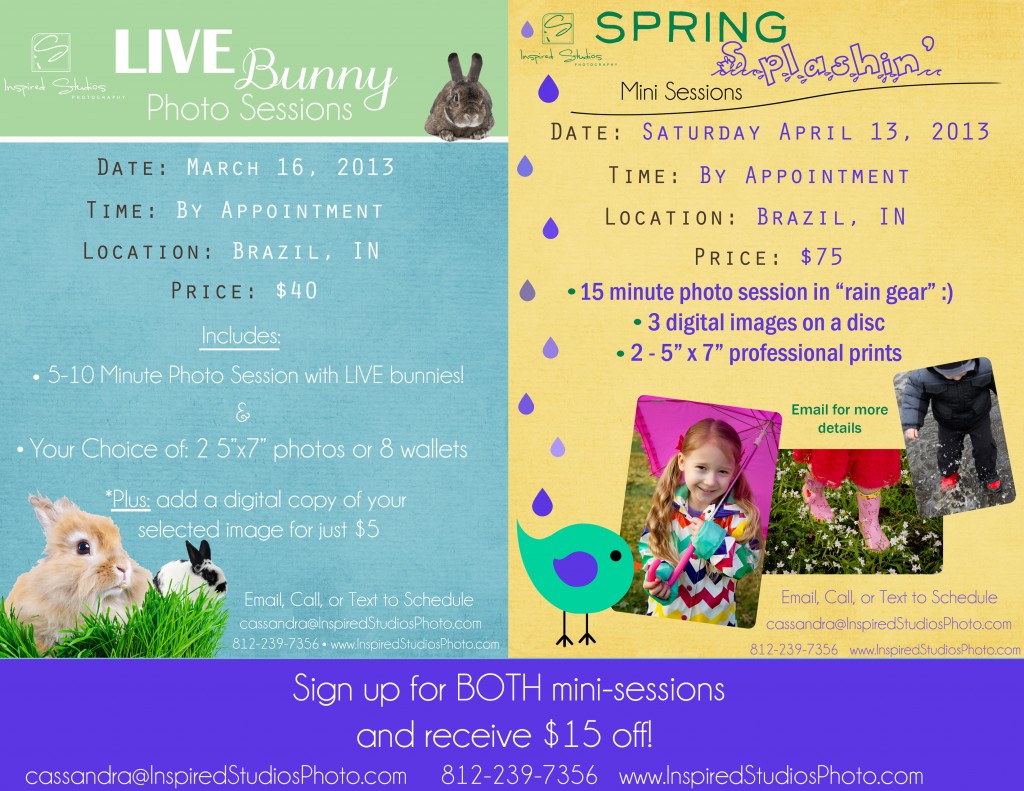 Monday, March 26th, 2012
Attention all guys that are in need of an awesome Mother's Day gift…this is FOR YOU!!! Of course, ladies, you're probably going to have to direct your guys here for the details :D
"Mommy & Me" Mini Sessions will be held on Saturday April 14, 2012.
Outdoor session times: 15 min increments between 8-9:30am and again from 6-7:30pm
Indoor sessions: 15 min increments from 10:30am-4:30 pm (Your choice of 1 background for each 15 minute session)
In the event of rain, all sessions will be held in-studio.
Sessions are 15 min long & include 5 edited images on disc, an 8×10 print, and a 5×7 print. You can combine 2 sessions for 30 minutes and double the images and prints for only $160 (instead of $180!) Prices are for up to 4 people in group. (Inquire for larger group pricing if intersted.)
A 20% discount on photo products will also be available to you for booking, so get your honey to buy you some beautiful Inspired Studios Wall Art, Gallery Wraps, Photo Packages, or Organic Bloom Frames too!! He will earn some awesome "brownie points" and you will get a great Mother's Day gift. Win-Win!!
Though the mini-session theme is titled "Mommy & Me," anyone is welcome to book. You don't have to go with the "Mommy & Me" theme :)